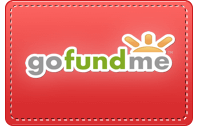 Our film "The Great NHS Heist" is being produced as a project of passion. We all care greatly about the NHS and saving it from the profiteers.
We aim to produce a film with robust commentary and compelling content, to spread the word and share the real picture of the NHS's current state. How we got here and where our health service is headed.

To achieve this we need your help. Whilst we are doing this as a labour of love. The are costs involved include equipment home/office type costs travel services website etc.

The more money we can raise, the more we can put in to making this a better Documentary and promote it to the widest possible audience.

Please support our effort by donating via PayPal using the buttons located across the site. We will also be running a crowd funding campaign in the near future.

If we can raise £25,000 then we will be able to produce a film by the skin of our teeth!.

£50,000 or more and we can afford to use professionals for elements such as colour post production and music for the film. Any funds raised beyond our goals will be used to help produce more content and videos.

We will buy some of the equipment to produce this film rather than hiring in kit. This will give us the flexibility to conduct more interviews and filming. We are also being supported with editing facilities which will help reduce our costs and ensure completion of the film.

We hope that the successful funding of this film will not only bring "The Great NHS Heist" to the screen it will enable us to produce more content in the future covering the on going issues relating to saving the NHS as we know it.

We Aim to make the finished product as accessible as possible and we are consulting with disability support specialists to properly produce this element.